Naked or clothed? Erotic lingerie can bring a new wind to the bedroom
Life is full of stereotypes. From the common ones that a large part of society encounters at work, to the more intimate ones whose place is located in the bedrooms. Even racy nudity can become an unsurprising standard over time. While nudity is great, it has one drawback that can add to the stereotype. It doesn't give much room for imagination. Today, this is compounded by the ubiquitous normality of nudity, and so the exposed body often fails to excite and amaze as much. What has happened? And does erotic lingerie now have more potential than ever to ignite the fading spark in sex life?
I'm sure you'll agree that when you first have sex with a new woman, you don't think much about her lingerie. As long as it's off quickly, as long as you can stroke and fondle her all naked. It doesn't matter if she's wearing lace panties, Brazilian or a knotted thong. Did you even notice what kind of underwear she was wearing? It was probably dark or dark because you were both still a little shy. You might have been drunk, but more importantly, you might have been really nervous about how it would go the first time you had sex. A lot of couples will agree that their first sex was about as exciting as a European Union summit, and they were only worried about screwing up themselves and the whole precious moment didn't turn into a bit of awkwardness and total numbness.
This all changes over time as the relationship deepens. I'm sure you know the period of the first six months or years of mad infatuation when you throw away all inhibitions and love like wild animals. But you may also know the imaginary turning point when, after a long relationship, you realise that somehow the original spark has worn off. And believe me, a stereotype in your intimate life is not uncommon. After all, it's behind a lot of breakups and even more infidelity. Do you ever ask yourself where the original intimate excitement has gone? Does your partner not seem as sexy as she used to? Even when she's standing naked in front of you, playing with her body? Then it's time to think about what to do to bring fantasy, anticipation and pleasurable tension back into your bedroom.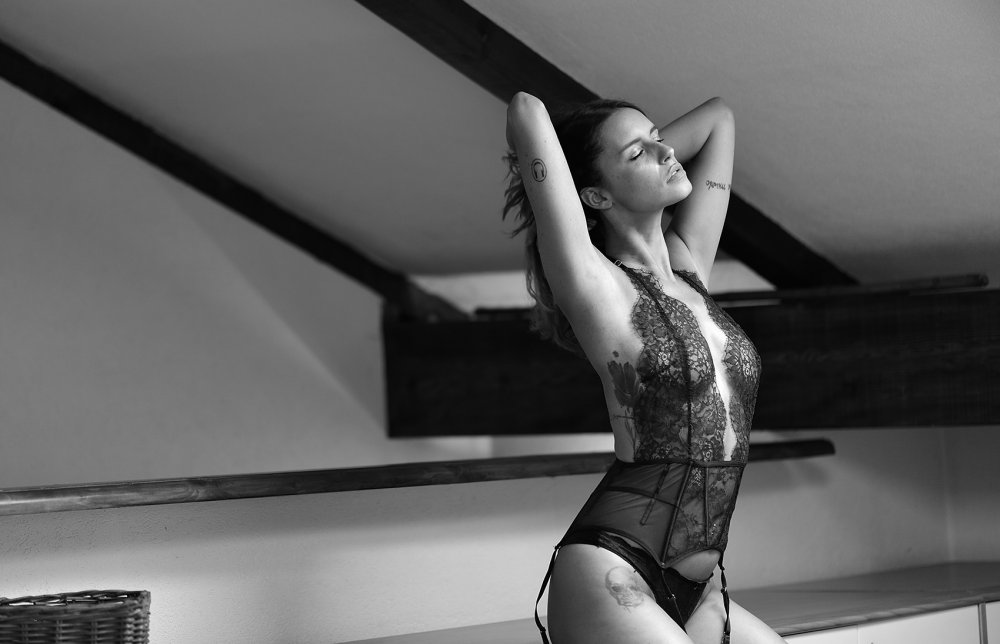 Sexy lingerie has more benefits than it may seem
While erotic toys are fine and there are a plethora of them on the market, in most cases they are only useful when you are already having sex. You and your partner, however, need to be in the mood for sex first. You are almost 100% likely to reach for dildos, balls or pins only during the romp to make it even better and more intense. But you should be trying to get each other hot long before that. That's why lingerie can be so beneficial. 
And it's not just about visual gratification for us men. A sexy set can have an equally positive effect on the psyche of the woman herself without the presence of a partner. It can increase self-esteem quite dramatically. Nowadays, there is a really large variety of outfits to choose from and it is no longer just a flood of lace of all types and designs. There are no limits to originality and all tastes and ideas can be satisfied. 
When a woman in sexy clothes will feel not only more confident, but also comfortable and somehow "special", it's a win-win situation and at the same time you'll get a lot of pressure in your shorts. A woman who feels more sexy and confident will also be much more open to all kinds of play. The appropriate underwear can have an almost therapeutic effect on the wearer. Not to mention pumping endorphins into us men.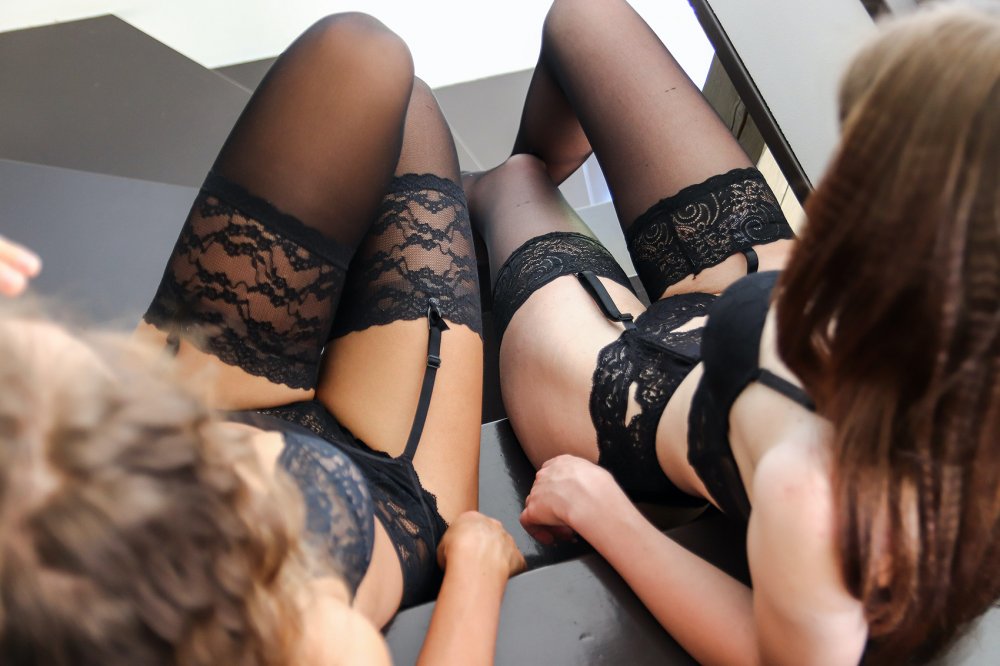 Knowing her size is important, but be prepared that some lingerie is very stretchy
Before you even start shopping for sexy lingerie or erotic costumes for your girlfriend or wife, you should know her size - preferably. Buying regular lingerie - bras and panties in the wrong size will mean that all your hard work choosing has been a complete waste of time and you certainly don't want to appear amateurish, so make sure you know her sizes before you start shopping.
There are a few decent ways to find out this information. The easiest way is to do a quick search of her underwear drawer to see the exact size of her underwear, but if that's not possible, you can try a quick glance when she takes them off in your company.
Another method is to check your partner's jeans for an accurate measurement of her waist. However, the only way to find out the bra size remains to check the bra itself. 
There's a slight advantage to erotic lingerie and racy costumes. In most cases, they are extremely stretchy and do not need to be produced in many sizes. Stretchy lingerie always fits all a woman's curves better. Synthetic materials help a lot in this, as they are always more elastic than natural fibres. Of course, one cannot stay in such underwear for hours or even sleep in it. 
Don't be afraid to spice up your sex life. It will only bring positives to your relationship. Nothing less than a lot of unforgettable nights!